Gift Pack - Lunch Bag, Bento and Bottle Bundle
Hello my (food) lover, this one's for you.   The Gucci of lunch accessories, this is the whole kit and caboodle for all your soy noodles. 
Say tata (bye) to take-out when you're packing this party starter.  Or take it with you to your local, and take away in eco-lovin' style, when you pass on the placcy container and hand over your very own BPA free bento. 
Included: 

1x Lunch Bag
1x Stainless Steel Bento Box
1x Stainless Steel and Bamboo Bento Box
1x Bamboo Cutlery Set - knife, fork, chopsticks, straw and straw cleaning brush
Pelli -

 

double-walled Insulated Glass Water Bottle
Pelli Greetings Card with your personalised message to each recipient

Certificate of Appreciation
Plastic-free wrapping with natural card box, jute string and ocean cleaning tag
Compostable and biodegradable postage bag
Cleaner seas by 2050
Clean up the ocean DIY Lunch at a time. Every purchase of this gift pack cleans up 44m2 of ocean. Learn more.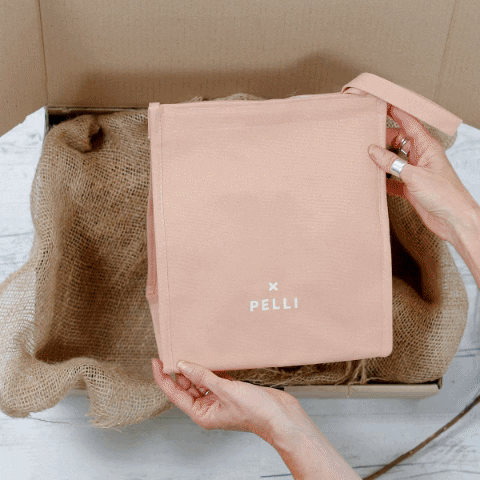 *Please note:  free shipping offer does not apply to gift packs