Gift Pack - Lunch Bag and Bento Lunch Box Set
Just the right gift for your fav foodie or healthy homie.  Our lunch bundles are coming in strong with the #aesthetics this holiday season.   Our bento sets are plastic-free and made from high-quality, dishwasher safe stainless steel.   A great gift for the DIY lunch devotees. 
Included: 
1x Lunch Bag
1x Stainless Steel Bento Box
1x Stainless Steel and Bamboo Bento Box
1x Bamboo Cutlery Set - knife, fork, chopsticks, straw and straw cleaning brush
Pelli Greetings Card with your personalised message to each recipient

Certificate of Appreciation
Plastic-free wrapping with natural card box, jute string and ocean cleaning tag
Compostable and biodegradable postage bag
Cleaner seas by 2050 
Change the world one eco-friendly gift at a time. Every purchase of this gift bundle cleans up 35m2 of ocean. Learn more.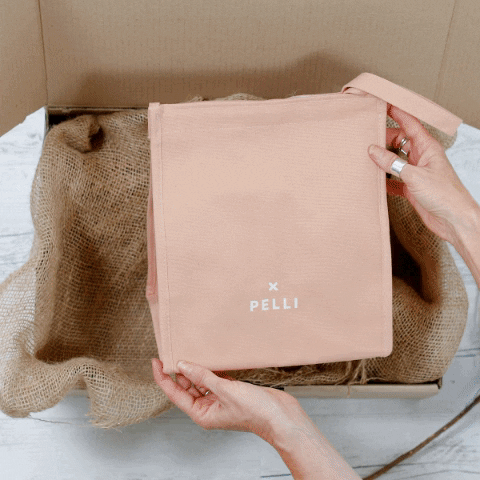 *Please note our free shipping offer does not apply to gift boxes.